Food Technology
Pearson EDEXCEL BTEC LEVEL 1 AND 2 AWARDS
At Key Stage 4 our pupils have the option to work towards gaining a BTEC in Home cooking skills.
Over 30-40 Hours, the pupils complete a portfolio of work and create a wide variety of tantalising dishes that they feel proud to have created.
Coursework is completed prior to each cooking sessions, keeping a meticulous record of the skills that they use and of anything they identify as areas of strength or a need for improvement. They also complete mini workshops within the cooking session, where skills such as knife safety and food hygiene are taught as they cook.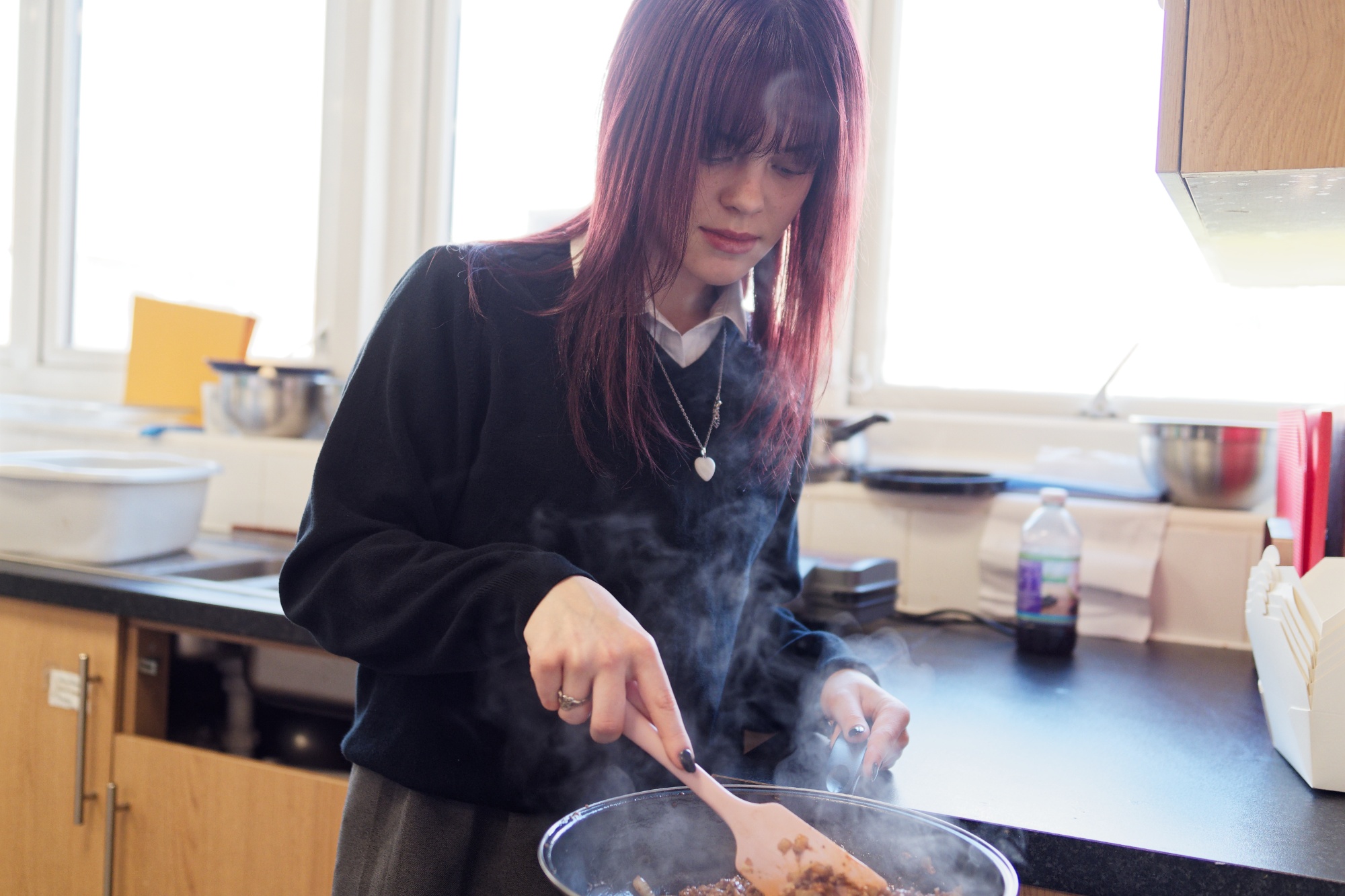 The dazzling results of their hard work are then photographed and a copy of the recipe is added to their folder so they can pass their successful recipes onto friends and family.
As well as basic cooking skills, pupils learn about effective team work, planning, evaluating, record keeping, timing and basic interpersonal skills.
Independence is encouraged but there is always a friendly member of staff on hand to help with anything pupils may be struggling with.